Faculty & the Admissions Process
Related Pages
A little-known fact about Caltech: faculty read applications. In fact, every student admitted to Caltech receives a positive review from a professor.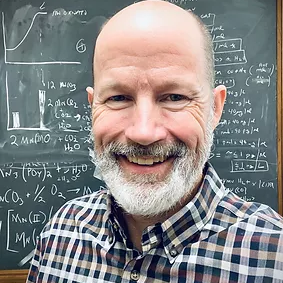 Jared Leadbetter, Chair, First-Year Admissions Committee, Professor of Environmental Microbiology
"Students admitted to Caltech accomplish so much while they are here, and then go on to make extraordinary contributions to STEM and society in the decades after their graduation. It is my tremendous honor to play a small role in shaping each class, knowing full well that for each student we admit, their best and most exciting moments are yet to come."
Caltech faculty play a pivotal role in Undergraduate Admissions and in the selection of the first-year class. This is quite unlike almost any other college or university in the United States. But then again Caltech, our faculty, our research, and our discovery mission are also unique. 
The Caltech Faculty Handbook lays out the responsibilities of the faculty, and the first responsibility delegated to faculty is "the admission of students and the establishment of academic standards to be met by the students."
Caltech is an intimate community with a 3:1 student to faculty ratio and a mission to "expand human knowledge and benefit society through research integrated with education." What does that mean practically? Caltech takes seriously the importance of admitting and enrolling some of the most brilliant STEM minds in the world and it begins with reviewing undergraduate applications.
Caltech is a special place. Focus on research permeates all layers of the community, including undergraduate education, staff, facilities, everyone shares a vision of doing research. A lot of institutions have several focuses, whereas this institution is primarily focused on service to the community through research excellence. I like Caltech because there is very little barrier between trainees and faculty. I'm on a first-name basis with all the students that I work with. Everyone is an equal, from faculty to students. That's unique.
Hosea Nelson
Professor of Chemistry, PhD '13
After the staff review all completed applications, 20+ faculty do a full read of a student's application materials. Imagine wanting to enroll at Caltech and study Materials Science and the leading materials science mind in America whose research you have read is now reviewing your materials! Once admitted, students then have the opportunity to connect with their faculty reviewer who may, in turn become a mentor when the student enrolls at Caltech. Just another day at Caltech.
By participating in admissions, faculty can help reveal the STEM talents and promise of applicants. In turn, this role has a keen impact on who faculty teach in the classroom and, in turn, mentor in research down the road.
The faculty review is an enormously unique aspect of Caltech's community and of vital significance to who we are.