Explore More
Mahider Gessesse, '23
Through Caltech's "Break Through: Together We Change the World" campaign, Mahider was able to research an issue she's passionate about. "I wanted to bring a hard science approach to treating problems that up until recently have just been left to psychiatry and psychology. That's the main reason I picked computational and neural systems."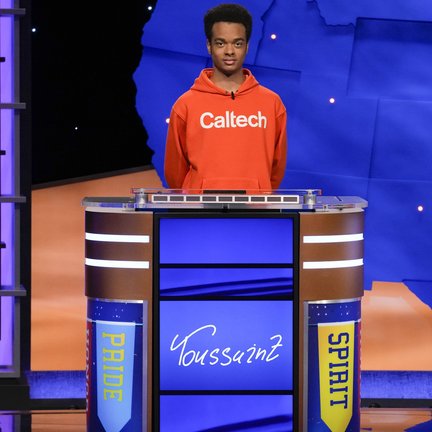 Toussaint Pegues, BS '22
Toussaint took what he learned at Caltech to the big screen this past February as a quarterfinalist on Jeopardy's National College Championship. "I went in with the knowledge I already had an did my best. I knew the answers to more questions than I got to answer, but the categories weren't quite my strong suit, certainly no engineering questions. But still, the whole thing was pretty cool."
Love research? We do too. Start here to learn more about whether we'd be a good fit.
Ready to experience Caltech for yourself? Join us for an on-campus visit or connect virtually.
See how alumni are making their mark. Learn about Techer traditions. Hear from Caltech students and more.